This week, I leaned something particularly intriguing called…
The most interesting and useful information that I learned this week is regarding the "Social Media Revolution" that is currently taking place in our society.**

My discovery of this intriguing idea occurred while studying for…
I learned about the Social Media Revolution in my BIS301 class.  It occurred through a presentation by a guest we had in our class named Bryan Holladay.
I found this idea intriguing because…
In college, social media, Facebook in particular, is a huge part of students' everyday lives.  I, along with the vast majority of my peers at ASU, on average log onto Facebook many times every day.  It is an extremely efficient way for me to stay in touch with classmates regarding assignments, friends from my high school, family from Akron, Ohio where I'm from, as well as anybody else I meet and connect with.  However, there are so many other kinds of social media that, until this presentation, I never realized the usefulness of.  Mr. Holladay taught me about the importance of self-branding through social media, how to use LinkedIn to begin building a network that I will use and maintain throughout the rest of my life, as well as how to connect all different kinds of social media to create an image for myself.  I admit that upon entering BIS301, I was appalled at the fact that I was going to be required to use Twitter, WordPress, Google+, and LinkedIn in order to successfully complete the course.  However, this presentation completely put these requirements into perspective for me and made me understand the reasoning behind them.  Mr. Holladay opened my eyes to how important social media's role is today on establishing success.  I sincerely feel that his presentation is going to benefit me in more ways than anything else I have learned in any other class I'm taking this semester.
I would label this "intriguing idea" as a theory, concept, method, or other…
I would label this "intriguing idea" as a method.  Social media is just that: a method of promoting yourself and spreading your ideas, abilities, and successes to anyone who is interested.  LinkedIn is a method of establishing a solid network.  Twitter is a method of categorizing and organizing conversations and ideas between users.  WordPress is a method of sharing thoughts and excerpts with interested readers.  My favorite social media site that Mr. Holladay revealed to me was About.Me.  This site is a method of establishing my online identity as "Abbey Williams."  This site allows me to catalogue all my forms of social media in one, easy to access place.  Mr. Holladay expressed an idea that I thought to be completely genius.  He suggested that we put a QR code on a business card liking to our About.Me. pages which ideally would link potential employers to our online profiles including resumes, networks, etc.  Scan this with your iPhone!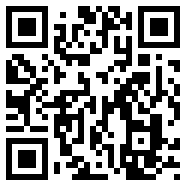 I can think of at least three ways I can apply this intriguing idea…
Networking is probably one of the most important things to acquire during my college years.  News of the Social Media Revolution has taught me how to do this in the easiest and most effective–not to mention far-reaching–manner.  Establishing my network now through LinkedIn is going to help me accomplish so many things later on in life.  My network will assist me in acquiring jobs in the future, as well as allow me to use my connections to help others acquire the jobs they yearn for.  About.Me will allow me to secure my online identity!  It will allow me to represent myself in the way I want to be represented, as well as make it extremely easy for potential employers to see who I am, what I desire, and how I will go about accomplishing my goals.  Knowing the usefulness of social media NOW will help me in numerous ways LATER.  I can use social media to my advantage throughout everything I do in and beyond college in order to maintain a competitive edge, as social media knowledge is becoming increasingly important in EVERYTHING we see, hear, and do.  Want an example?  See how the Google Guy used social media to promote himself!**
This intriguing idea is surprisingly similar to something I learned in another class, which was…
My PGS350 Social Psychology class evaluates the idea that humans are social beings.  We thrive off of interaction with one another. The entire class is devoted to understanding the interactions we make with each other and WHY it is we do the things we do.  I find it interesting to compare the importance of social interaction with the developing importance of social media interaction.  The concepts seem like parallels, but I feel as though they are merging with each other more and more every day.  Perhaps social psychologists will begin to study the evolution of social media as an integral aspect of humans social lives and social behavior.
If this idea were a song, it would be…
(I wish this question were "If this idea were a movie it would be…" so I could citeThe Social Network!)
If this idea were a song, it would be Revolution by The Beatles.  The revolution is happening!  We need to embrace it or be left behind…

If this idea were a food, it would be…
If this idea were a food it would be spaghetti!  All the noodles are either touching each other directly or touching each other through some degree of separation.  They are interlocked and intertwined with each other.  This is what social media does for us as people. It allows us to all be intertwined and interconnected on a network, on a much smaller scale than we ever have been before.  Social media really puts the theory of "six degrees of separation" into perspective.
If someone wanted to learn more about this idea, they could read any of the following books or articles…
First, I would recommend checking out that video at the top of page if you haven't yet.
Socialnomics.com is also an excellent source for all information social media related, specifically this article.
Learn about the application of social media in the business world here.
**"Social Media Revolution 2″ video and "Google Guy" taken from a presentation by Bryan Holladay.